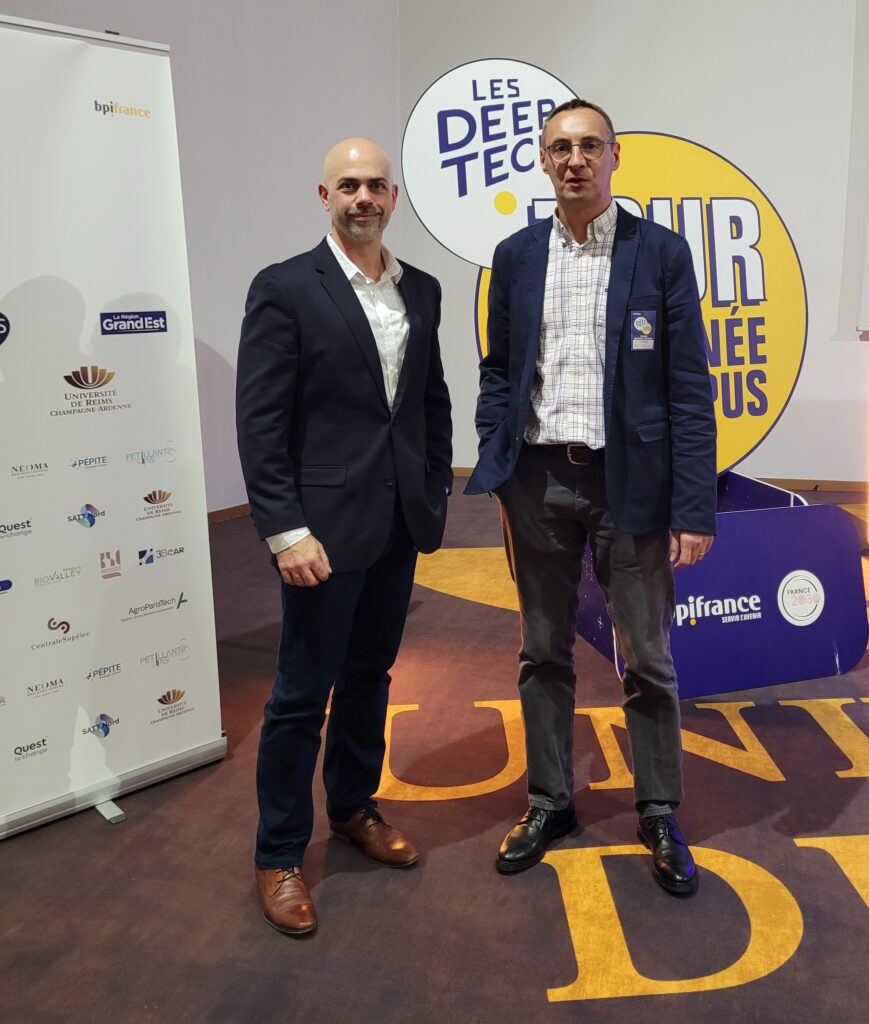 On November 13th, 2023, the University of Reims hosted the 3rd DeepTech Tour. The event was a magnet for biotech innovators. VG2D Pharma was there!

For its third edition, the Deeptech Tour honored the driving forces of deeptech within academic centers, where disruptive technologies with high impact are pionwered. This tour is part of the French Deeptech plan operated by Bpifrance, which aims to support up to 500 startups from research laboratories each year and make them the biotech leaders of tomorrow.

VG2D Pharma was present and shared its vision and how it plans to bring to every eligible Cystic Fibrosis patient an affordable and effective treatment. Thanks to pitch session and cocktail event, our CSOs have interacted with the deeptech network and discussed next steps in VG2D Pharma development.

VG2D Pharma, Innovation with a broader reach.